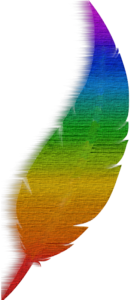 Virginia, an author with abandonment issues, insists nothing can save Tori, who is of unsound mind and destined to be homeless forever, but things aren't as they seem, and love may save them both.
nɘmow ɔiʜqqɒƧ
An interview with D.A. Hartman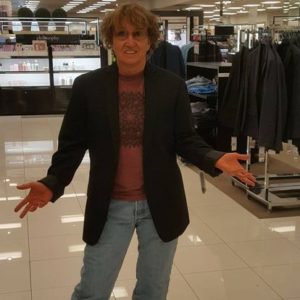 D. A. Hartman: Go ahead. Ask me any questions you'd like.
Interviewer: Hmm, okay. What line of work are you in?
D. A. Hartman: "When in geek mode, I repair computers and bend program code to my will.
Interviewer: Where do you live?
D. A. Hartman: My wife and I live on the southernmost tip of the Sierra Mountains in California.
Interviewer: What do you do when you're not working?
D.A. Hartman. I'm either riding my bicycle, painting on canvas, or writing novels as I cuddle with our two rescue dogs, Boy George, and Xander."
Interviewer: Do you always talk to strangers?
D. A. Hartman: Since we're in a long line at a grocery store, it's a good way to pass the time. Any more questions?
Interviewer: No. It's your turn to interview me.

Sign up for updates

& Newsletters
Signing up for my newsletter will keep you updated on my WIP and next novel, a prequel to Round Trip. Deviant Wallace takes place in Amboadia and has many of the same characters including Goth, Virginia, and Christine.
D.A. Hartman is a student of: